I can't say I'm much less elated now – 48 hours after Election Day – than I was then. I am, however, immersed in media related to what is now being called the Obama Administration.
II. Global reaction to Obama's victory in the Times and on MPR.
III. A quote from a great piece in the Times from Robert Gibbs, a senior adviser to Mr. Obama, which sums up why I voted for BHO:
People went to the polls and elected Barack Obama because they believed the fact not only that he could do what he said, but that he would try to do what he said.
IV. A funny op-ed piece on the importance of having a Skinny Black Guy as president.
A lot of bigots woke up yesterday to the reality of our modern world. To them I say, just because you have a high metabolism, it doesn't mean that you don't have a fierce moral vision and the right ideas to fix this country. It just means that you don't gain weight easily.
V. A great graphic from Patrick Moberg's graphics blog: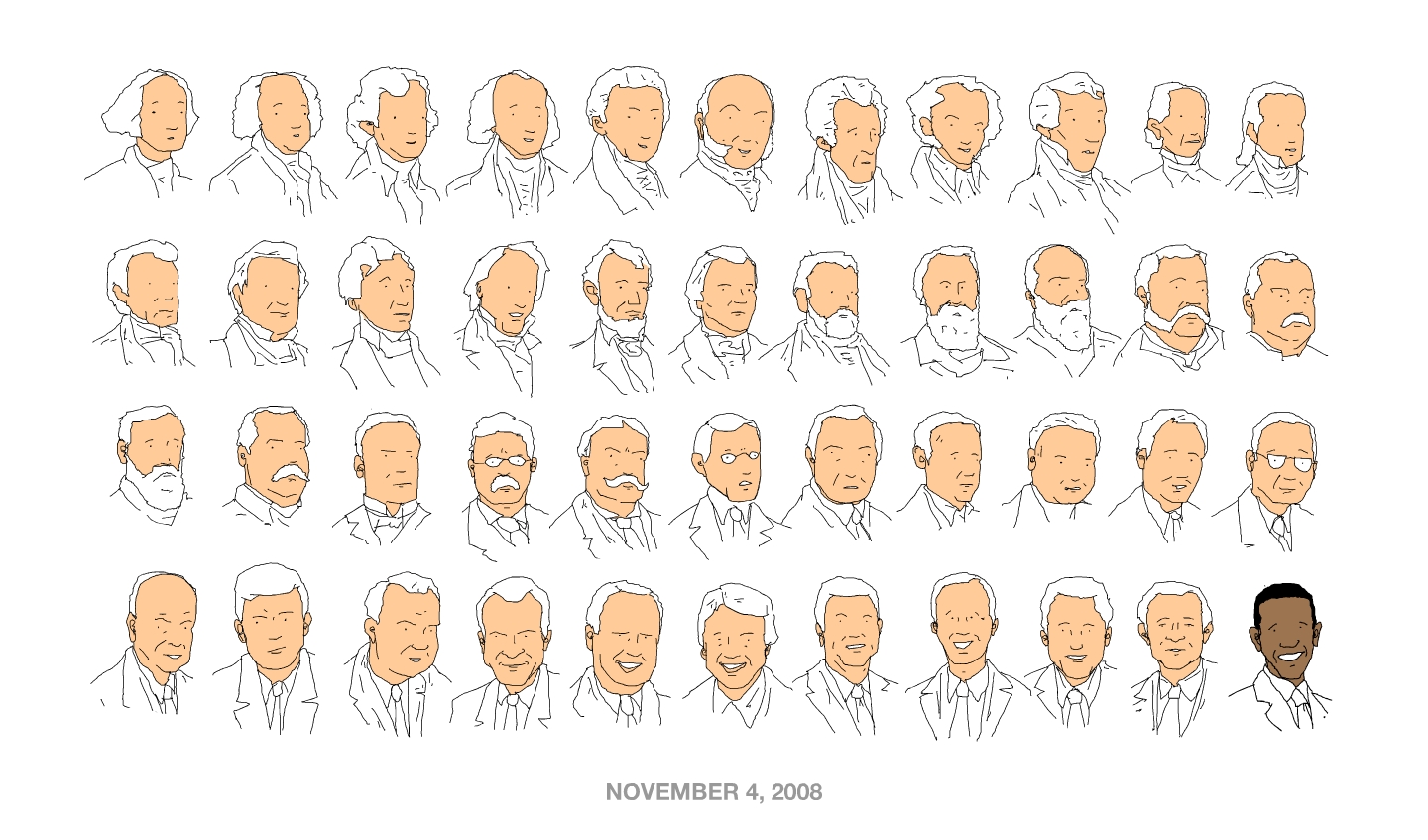 (Via my friend Matt – who's using his blog to put up audio from the Grant Park rally.)
And one on Palin: a schadenfreude-filled story on the infighting that weakened the GOP's ticket.